Geospatial and Temporal Referencing Systems
Military Forces and platform systems have an increasingly high dependence on precise positioning and timing systems. In the maritime domain, position, frequency and timing data is critical information that is distributed throughout the platform to support navigation, communications, weapons systems, situational awareness and combat systems. Consequently, the systems providing position and timing need overall resilience to faults, damage, spoofing and jamming.
Drumgrange has over twenty years' experience providing complementary technologies that support highly resilient position, frequency and timing systems  for platforms including warships, survey vessels, auxiliary vessels, off-shore patrol vessels and submarines. Such systems provide critical information feeding into the Geospatial and Temporal Reference (G&TR) capability required for platform systems and force-level cooperative engagement capabilities (CEC). This equipment helps provides the Position, Navigation and Timing (PNT) data necessary for the G&TR systems. 
We have specific expertise integrating military and high specification civilian GNSS receivers and timing systems with legacy ships interfaces such as NATO SINS, Ships Log, Synchro, ECDIS and combat system highways together with modern interfaces using networking technology and open architecture computing environments. 
A few examples of Navigational and Precise Timing Systems are described below:
Naval GNSS Systems (NAVFIX)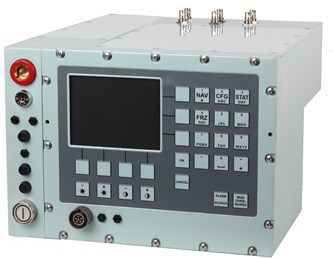 Drumgrange has developed a range of military GPS and DGPS solutions providing accurate location and timing using both the Standard Positioning Service (SPS) and encrypted Precise Positioning Service (PPS). The receivers can also be interfaced to a Controlled Reception Pattern Antenna (CRPA) to provide enhanced anti-jamming performance.
Drumgrange's latest Naval GPS Solution (NAVFIX) will be installed across the majority of the Royal Navy's platforms to provide the primary source for positioning and timing information. The system uses a Rockwell Collins MPE-S Type II Receiver which incorporates a Selective Availability Anti-Spoofing Module (SAASM) to provide robust navigation warfare (NavWar) capabilities. The system has been designed to be agnostic to the GPS receiver so that any ICD-GPS-153 compatible receiver could be used. Future upgrades to include NavWar initiatives e.g. M-code are also on the product roadmap.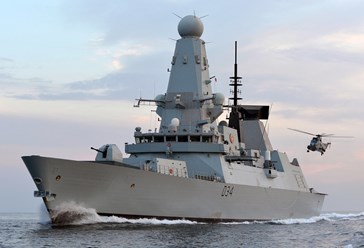 Precise Fixing System
Drumgrange is the Prime Contractor for the Royal Navy's MCMV Precise Fixing (PF) system which provides an accurate, GPS-based position. The PF system precisely measures the position of the ship's weapon datum, with real-time corrections for platform motion, to enable detected mines to be precisely located. The contract includes a 15-year comprehensive Contractor Logistics Support (CLS) package.
The Precise Fixing (PF) System provides the following main functions:
Uses both GPS and Differential GPS (DGPS), to compute a precise position.
DNAV message output compatible with NAUTIS and NAVPAC command systems.
Dynamic lever arm calculations utilising sensor information (roll, pitch and heading).
Enhanced operation when in the presence of jamming and spoofing.
Precise Time and Frequency Equipment (PTFE)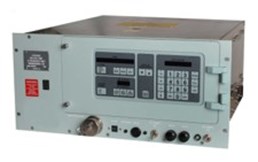 Drumgrange's PTFE systems are currently in service with the Royal Navy including the latest Type 45 Destroyers. We have supplied GPS-disciplined Rubidium and Caesium-based systems that will maintain precise time in the absence of GPS to an accuracy of:
Caesium: less than 50 microseconds after 90 days
Rubidium: less than 250 microseconds after 45 days
The PTFE systems include dual redundancy and high reliability as standard.
The systems support NATO PTTI interface to STANAG 4430 and User Interfaces Modules (UIM) can be incorporated to provide custom interfaces or auxiliary outputs such as NTP or PTP (IEEE 1588). To support platform-wide distribution to navigation, combat and communication systems, Drumgrange has developed fibre-optic media conversion modules to enable the timing signals to be distributed by optical fibres.
Drumgrange's rubidium based PTFE is currently in service with the Royal Navy Outfit FSF and is fitted to some twenty-five operational ships. Outfit FSF is in service on the Royal Navy Type 45 Destroyer and is being fitted to Type 26.

Please download our datasheets for more information, including technical specifications.
If you have any other questions, please contact us at info@drumgrange.com.