Combined Naval Event: One Week To Go
May 2022
Drumgrange is excited to exhibit at the Defence Leaders' Combined Naval Event and conference in one week's time, hosted at the Farnborough International Exhibition & Conference Centre on Tuesday 24th  – Thursday 26th May 2022.
The Combined Naval Event (CNE) joins three industry Naval events together, including:
Future Surface Fleet
Underwater Defence & Security
Submarine Technology
The three-day event will be an opportunity to learn about future projects, network with industry experts and discover the innovative technological trends within the Maritime defence industry.
Colin Mead, Business Development Manager – Maritime Systems, commented:
"I am looking forward to catching up with partners in the maritime domain."
Andrew Fergusson, Business Development Manager – Land, commented:
"After lockdown it is good to be back exhibiting, and attending exhibitions and shows. We are looking forward to the opportunities CNE provides and the prospect of updating people on Drumgrange developments."
Be sure to look out for some brand new artwork during the event and come visit the Drumgrange team, including Colin and Andrew,  on Stand 114 for our first live exhibition of 2022. We hope to see you there!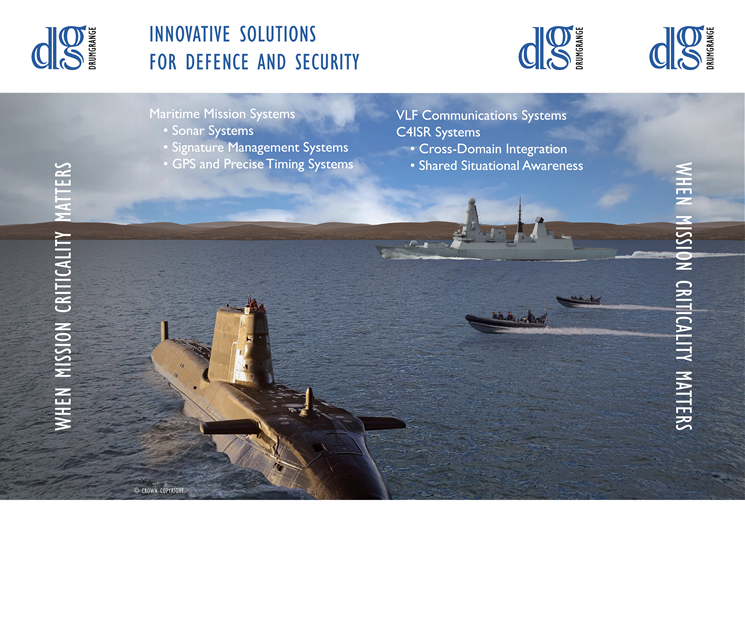 About the Company:
Drumgrange is a thriving independent UK defence contractor with a proven track record for the rapid realisation of demanding defence industry design tasks combined with high quality manufacturing. As a systems engineering house, Drumgrange is an expert in the integration of existing technology to create successful, cost effective solutions and is backed by the full range of in-house support services. In addition, Drumgrange supplies an expanding range of UK quality specialised off the shelf products to worldwide commercial and defence markets. Drumgrange products are in service with the UK Armed Forces at home and overseas, NATO forces and Foreign Militaries.
If you require any additional information, please do not hesitate to contact us at info@drumgrange.com or 01932 581100.