75th Anniversary of VE Day
May 2020
VE Day 75th Anniversary: Drumgrange – A profile partner featured in SSAFA's official VE Day 75 Commemorative Album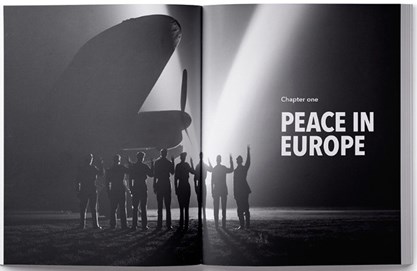 "This is your victory. Victory of the cause of freedom. In all our long history we have never seen a greater day than this." - Winston Churchill, VE Day, 1945
On 8 May 1945, news of Germany's unconditional surrender heralded the end of the war in Europe and scenes of celebration across the UK and around the world. Seventy-five years on to the day, the Nation will once again celebrate this declaration of peace, while commemorating those who gave so much to achieve that hard-fought victory.
To celebrate the landmark 75th anniversary the Armed Forces charity SSAFA is offering the Nation free copies of a fully illustrated, hardback publication entitled VE Day 75, published by SJH Group. Written by experts including the royal correspondent Robert Jobson, the book features an extensive selection of photographs from the day itself, documenting the extraordinary events on 8th May 1945, commemorating those who gave so much to secure peace throughout the continent, and reflects how the victory in Europe has impacted on British society from then to the present day.
Lieutenant General Sir Andrew Gregory, Chief Executive of SSAFA, says:
"Dealing with COVID-19 is again testing the resolve of the Nation, just as it was tested during the Second World War. While those on today's frontline are different to 75 years ago, the population once more has pulled together to defeat a common enemy. As we celebrate VE Day 75, we should reflect on the values that allowed us to triumph against evil then, and which will help us deal with today's threat – courage, selfless commitment and discipline.
"This could be the last time that we will be able to celebrate a major VE Day anniversary with those who lived during the conflict; we must learn from their victory, never forget their sacrifices and be proud of our Nation today. That is their legacy."
Drumgrange is one of the selected organisations profiled in the SSAFA's commemorative album. It showcases how the company's products and capabilities across both the maritime and land domains supports the defence industry today.
Boris Johnson, Prime Minister, says: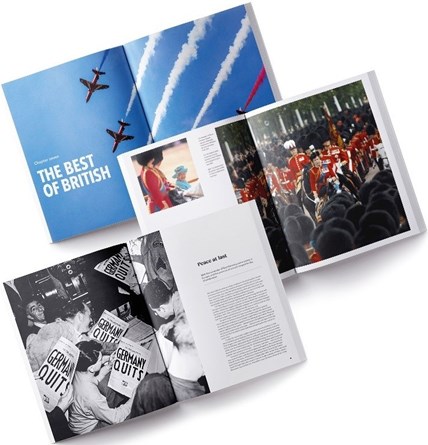 "The 75th anniversary of VE Day marks a historic moment for our great country to come together and reflect on the heroes of the Second World War. No one will ever forget what they sacrificed in defending our freedom and securing peace across Europe, and we will continue to honour those who contributed at home and abroad."
On Friday 8th May 2020, a day-long series of events was planned across the UK to mark the 75th anniversary of VE Day.  This will include a performance by mezzo soprano Katherine Jenkins in a historic set from an empty Royal Albert Hall and HM The Queen will then address the nation on BBC1 at 9pm. Katherine Jenkins' performance will be broadcast live online at 6pm.
CEO of the SJH Group, Richard Freed, says,:
The VE Day book is a celebration of the generation that gave so much to provide us with the relative peace and prosperity that we've enjoyed over the past 75 years. Working with SSAFA has really brought home the extraordinary people and events that made victory in Europe possible. It's been a real privilege to be part of these celebrations and to provide complimentary copies of VE Day 75 to the Nation."
To find out more information and to pre-order your free copy of this official SSAFA publication, paying only postage and packaging, please visit: www.veday75.net.  
About the Company:
Drumgrange is a thriving independent UK systems engineering house with a proven track record for the rapid realisation of demanding defence industry design tasks combined with high quality manufacturing. Drumgrange is expert in the integration of existing technology to create successful, cost effective solutions and is backed by the full range of in-house support services. In addition, Drumgrange supplies an expanding range of UK quality specialised off the shelf products to worldwide commercial and defence markets. Drumgrange products are in service with the UK Armed Forces at home and overseas, NATO forces and Foreign Militaries.
If you require any additional information, please do not hesitate to contact us at info@drumgrange.com or 01932 581100.